FILL THE STOCKINGS WITH TCC TREATS!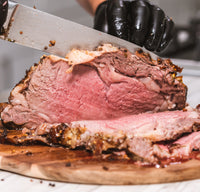 'Tis the Season for tcc beef!
Ready to elevate your holiday meals to legendary status?
Treat your loved ones to a holiday meal with TCC Prime Rib that they'll never forget. Whether you're hosting a grand family dinner or an intimate gathering with friends, these cuts are the secret ingredients to a memorable celebration.
Tired of giving the same old gifts under the tree?
This year, give the gift of steaks, tender roasts, and bundles to create mouthwatering holiday memories with TCC beef.
Hurry, these holiday cuts are in high demand and are flying off the shelves!
shop the holiday sale
20% off owyhee wagyu until december 31, 2023!
Thomas Cattle Company is thrilled to announce an exciting collaboration with Simplot Livestock.
Full-blood Wagyu is 100% traceable to Japanese Wagyu. No cross breeding has occurred.
Delight in the buttery texture and rich, luxurious marbling that sets Owyhee Full Blood Wagyu apart.
Use code OWYHEE to receive 20% off your Owyhee Wagyu purchase of $199 or more!
LEARN MORE
shop tcc beef shares year-round!
stock up on your favorite cuts
Our beef share options offer convenience, variety, and unbeatable flavor all in one package.
Mini Beef Share: Perfect option for those who want to enjoy the benefits of a TCC beef share in a smaller size and for a smaller freezer.
¼ Beef Share: This option provides a balanced selection of TCC cuts. With 1/4 beef, a standard set of cuts is selected for the customer. We split a half beef evenly between two customers.
½ Beef Share: Ideal for larger families, the half beef share offers a substantial quantity of TCC cuts to keep your kitchen stocked with high-quality beef. With a 1/2 beef, you get to select the cuts you want and package sizes.
Whole Beef Share: If you have a deep freezer and plenty of mouths to feed, the full beef share is your best bet. With a whole beef share, you get to select the cuts you want and package sizes.
View all of our beef share options and learn more.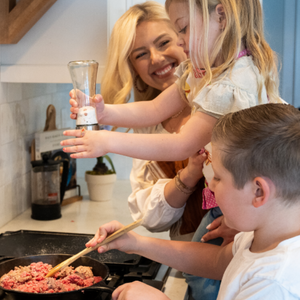 Our Customers Taste the TCC Difference:
I am a customer for life! I have never had a steak that is as tasty, tender and amazing as Thomas Cattle steaks. The burger and roasts are the best I've ever had too.

Kristin S.
Hands down best beef I've ever eaten.  The flavor is amazing.  My kids get excited for dinner (and actually eat) when they know it is TCC beef!

Christy B.
We just got our beef from TCC.  The flavor is amazing and it is extremely tender. Thank you so much!

Bonnie P.
Idaho & Oregon Raised Premium Beef
Thomas Cattle Company is your go-to source for premium, all-natural Angus beef. We've been providing beef from our pastures to customer's plates since 2008. We're dedicated to providing you with the highest quality beef that's been raised with care and commitment to sustainability. Join our growing list of thousands TCC customers who buy from us to feed and fuel their family. 
Shop Beef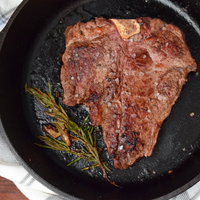 Ordering TCC Beef is as Easy as 1, 2 ,3
Step 1: Choose your cuts or bundle.

Step 2: Ship TCC beef direct to your doorstep (we ship to the lower 48 states every Monday), utilize our Treasure Valley Home Delivery service, or stop by a local pickup in Eagle, Meridian, or Boise, ID.

Step 3: Enjoy our premium quality all natural Angus beef around the dinner table with your family.
fill your cart