Shop beef shares YEAR-ROUND!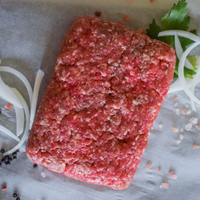 Ground Goodness From Our Pastures to Your Plate
At Thomas Cattle Company, we've got a secret to share, and it's time to let it out of the bag.
Sure, our mouthwatering steaks might steal the show, but have you ever given a standing ovation to our 80/20 ground beef?
Let our juicy ground beef be the MVP of your kitchen. Our beef is a mealtime staple that browns up nicely with very little grease left over. 
Ready to elevate your dinner menu? Place your order for TCC's ground beef at $8/lb.!
Shop Ground Beef
our customers taste the tcc difference:
I am a customer for life! I have never had a steak that is as tasty, tender and amazing as Thomas Cattle steaks. The burger and roasts are the best I've ever had too.

Kristin S.
Hands down best beef I've ever eaten.  The flavor is amazing.  My kids get excited for dinner (and actually eat) when they know it is TCC beef!

Christy B.
We just got our beef from TCC.  The flavor is amazing and it is extremely tender. Thank you so much!

Bonnie P.
Idaho & Oregon Raised Premium Beef
Thomas Cattle Company is your go-to source for premium, all-natural Angus beef. From our pasture to your plate, we're dedicated to providing you with the highest quality beef that's been raised with care and commitment to sustainability. Join our growing list of thousands TCC customers who buy from us to feed and fuel their family. 
Shop Beef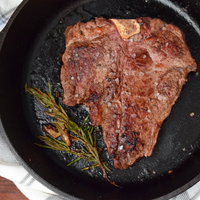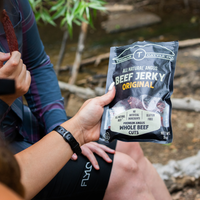 TCC BEEF JERKY
Unleash your inner trailblazer with TCC Beef Jerky.
Our jerky is made from whole cuts of all-natural premium Angus beef, delivering a protein-packed punch to fuel your day. 
Stop by your local D&B Supply and grab a 3 oz. resealable bag in our bold Owyhee Spicy BBQ or Classic Original for your adventure ahead.
SHOP JERKY
ORDERING TCC Beef is as easy as 1, 2,3
Step 1: Choose your cuts or bundle.

Step 2: Ship TCC beef direct to your doorstep (we ship to the lower 48 states every Monday), utilize our Treasure Valley Home Delivery service, or stop by a local pickup in Eagle, Meridian, or Boise, ID.

Step 3: Enjoy our premium quality all natural Angus beef around the dinner table with your family.
fill your cart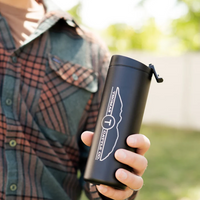 Goods & Gear
Elevate your style and rep our TCC gear! From sleek tees to comfy hoodies and hats, our collection is designed to embody the spirit of our ranching way of life. Get your TCC gear today!
Shop Gear