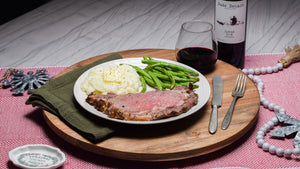 This holiday season, make a statement with TCC's Bone-In Prime Rib – a beef masterpiece that embodies tradition, flavor, and festive indulgence. 
Impress your guests with a stunning roast that commands attention and elevates your holiday table to a new level of grandeur.

Run, don't walk, to get yours today!
Keep an eye out for TCC communication via email and social media as we restock any cuts between November and December. We will be updating our inventory as we sell out of products as soon as we can. 
Not included in our email list? Subscribe today!